Pomegranate Paste
Pomegranate paste (in Persian رب انار)
A syrup, made from the seeds of a tart variety of pomegranate that is commonly used as a flavoring in Middle Eastern cooking.
Pomegranate paste is typically added to enhance food dishes with a sweet and sour pomegranate flavor that is often desired for various sweet desserts as well as in sauces and seasonings for use in soups, stews and marinades.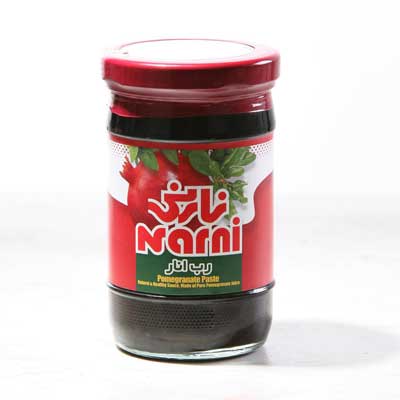 Iran Medical Herb Exports Iran pomegranate to all around the world, for ordering Iranian pomegranate please visit our Order page.
Other Iranian pomegranate products:
Pomegranate Concentrate | Natural Pomegranate Juice | Pomegranate Syrup | Pomegranate Sauce | Pomegranate Marmalade